OLD TOWN REGENCY
About project
Proudly presented to you by investors

The facility consists of two underground floors, a ground floor and six floors, of which four are standard floors and two are separate floors.
On the underground floor -2 there is a common garage intended for parking the vehicles of the future apartment owners.
At the level of the garage is a spa center with an attached gym, Turkish bath, sauna and swimming pool. The SPA center is intended exclusively for apartment owners.
The building is of a commercial-residential character with two premises and a total of 17 residential units of different structures, which can be doubled and form new structures in agreement with the clients.
Penthouse apartments with spacious terraces and an incredible view of all Belgrade sights are located on the secluded floors.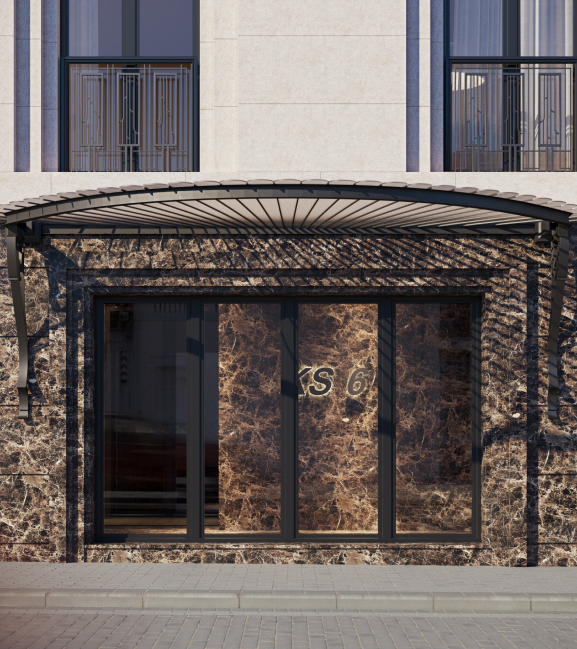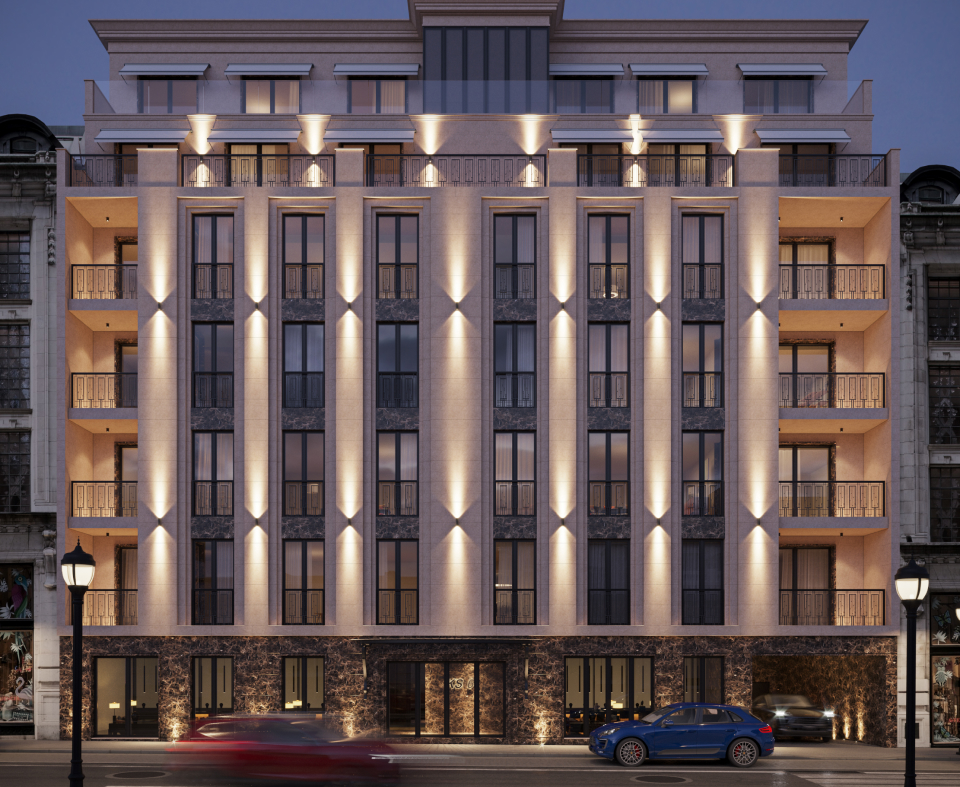 Building Materials
Brač stone of high quality, special structure and beauty is recognizable in the world. Brač stone enjoys a special status in architecture, interior and exterior decoration. In other words it adds real value to your home.
The exterior joinery would be wood-aluminum with triple glazing and motor-operated aluminum blinds, which are separate on each window. The wood pattern can be chosen according to the colors from the catalog. In order to ensure the long-term use of carpentry, it is extremely important to install fittings of high quality and durability. That is why we chose the SLIDING SYSTEM WOOD ALUMINUM for you.
In order to ensure maximum safety from external factors, safety fittings and triple-layer glass are required. On the other hand, protection against glass breakage or cracking is achieved by using a special type of laminated glass that remains in the frame when broken and does not fall apart.
Multi-layer finished oak parquet, certified for underfloor heating. The color of the parquet is the natural color of oak, and any desired color can be obtained by staining according to the sample with an additional charge.
SYou choose the finish of MDF from over 200 shades of semi-irethane colors and natural veneers of Oak, Beech, Walnut, Cherry and Ash Mahogany as well as fineline veneers. The door has a 3-way, six-point security lock.
The dimensions of the room doors are 100x250cm, which is one of the characteristics of our buildings. Color and veneer can be chosen according to RAL. The filling of the wing is made of cardboard honeycomb, which gives it extra strength.
View catalogue
Garage

The garage is accessed by a ramp directly from the road, which is covered at the very entrance. From the ramp, you enter the car lift from where levels -2 and -1 are accessed.
The total number of parking spaces is greater than the number of apartments, a total of 31 parking spaces.
Location
The residential and commercial building is located at Koste Stojanovića Street 6, Stari Grad Municipality.
We are building Old Town Regency in the very heart of the Old Town, and with a modern approach we emphasize the authentic Belgrade ambience.